It has been a long time since I posted something on my blog. In my defence, I was in Provence, South of France, during the 2 months of vacations and the house is almost "a miniatures free " zone. Actually, I can't bring my workshop with me and I have a lot of things to do in the house itself...
But I have something very cute to share with you.
Just before the vacations I had a special order on my Etsy shop. A customer asked me to create a single fairy shoe. It was intended as part of a surprise for two little girls.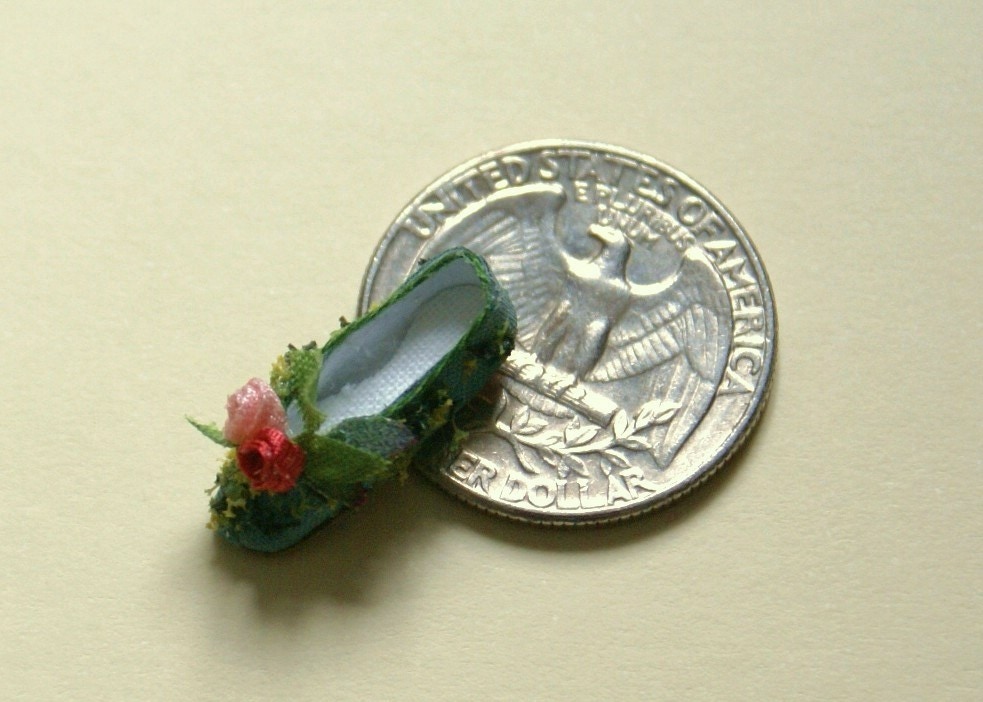 Here is the shoe. The results were sent back to me in the form of an amazing movie.
www.youtube.com/watch?v=IKttzdkzWFo&feature=youtu.be
The two girls are so cute and they were so happy. I'm so proud that my little work was so well received ! The fairy bottle in the second fairy garden was made by Caroline of
Pixie Dust Miniatures
. I love fairy gardens !!!